This website is Shield Certified
LAST VERIFIED
February 25, 2020, 02:53 UTC
Shield is providing the website:
Real-time Fraud Protection
Device Authentication
Bot Detection and Defense
As a member of the Shield network, this website is collaborating to build a safe and secure internet. Make sure you're browsing safe web. Choose certified sites and stay safe online
Shield is a service of the Fraud.net global collaborate fraud prevention network.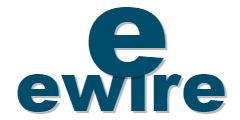 ewire - the world's original free online business directory,. Since 1996, ewire has been helping organizations, large and small, get better visibility on the internet and grow their revenues. Register today at ewire.com.
Name ewire.com
Address 990 Avenue of the Americas
New York, NY, 10018
US
Phone 2128047400
Website https://ewire.com
Company size 1mm-5mm
Company employees 1-10